Welcome
Boston Hood Cleaning offers expert commercial deep cleaning for kitchens in schools, restaurants, hospitals, and more throughout the Boston area. Call us now at (617) 764-9911
We get it, truly, cleaning standards for restaurants just keep getting higher and higher. Boston Hood Cleaning is a proud provider of certified grease removal and exhaust cleaning in accordance with local laws. Our team consists of licensed deep cleaning kitchen experts who always offer superior service. Deep cleaning of all your ducts, vents, grease traps and exhaust systems will more than satisfy insurance requirements for your kitchen's exhaust system.
Aside from cleaning kitchen hood systems, Boston Hood Cleaning really treats your kitchen as if it's our own. Every time we arrive in a new kitchen, we arrive with one goal and one goal only which is to make it look better than brand-new. More than just being a hood cleaning business, we really like to go the extra mile for our clients. We offer new oil filtration systems, new exhaust fan hinges installation, restaurant duct degreasing.
With the use of our cleaning services and expertise, you will impress even the pickiest of managers and inspectors with a kitchen that shines bright.
If you are looking for a kitchen cleaning service in Boston, I advise that you look no further. Call us today and let us show you what we can do for you! 
Here at Boston Hood Cleaning, we are ready to answer all of the questions that you have for us. That means that if you want to know about a service, a date, or a time, we are the ones who are able to provide the answers. Also, it means that if you need a service done, we are, of course, the ones who are able to provide the best quality service at the best possible rates in Boston! We are very excited to have you interested in the work we can do and we will do everything in our power to get the right job done for you! Call (617) 764-9911 for a free quote.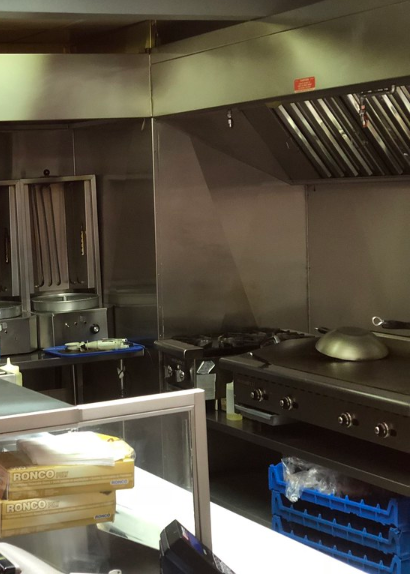 About Us
We started out as a small family company in Boston and we were able to grow into an organisation that is now able to handle all of your considerations, no matter how big or small they might be. We are the best hood cleaning company, vent cleaning, as well as exhaust and grease containment - it can all be done for you right here. We are very happy to work with commercial as well as residential clients and we will continue to do so for as long as there is a need. Restaurants, warehouses, homes … etc. you know who to call in the Boston area!
While our services might be a little different from each other in terms of the content and implementation, there are a few common traits shared by the work that we have on offer. We, for example, will always make sure that we get the job done on time and on schedule. You won't find us being difficult when it comes to time scales. Also, whenever you have a problem to fix, we will be able to do it at a price that is affordable to you in Boston.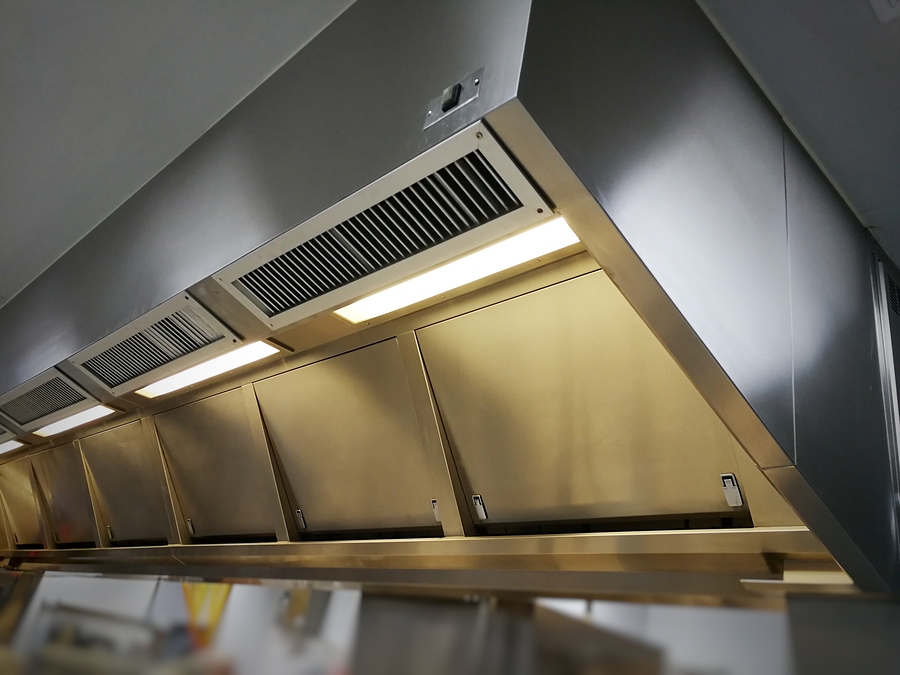 If you leave a kitchen hood for too long without a proper clean then you can be sure that you are in for a difficult time. The longer you leave it when it comes to kitchen hoods, the more time and money you are going to have to spend getting it sorted. A good solution to this is to get in touch with us now, or to trust us in the future to make sure that you are getting a service for a small and fair price when the time comes.
If you have grease that you can not scrub off while you are cleaning at the end of the night, this may be a sign that cleaning will be needed soon. Also, if you walk into the kitchen one morning and you begin to notice an increasingly greasy smell, you may need to consider scheduling a cleaning for restaurant duct degreasing or general hood cleaning. If you can't remember the last time the kitchen was professionally cleaned, then the answer is yes, it's time. If the roof is beginning to show any signs of grease stains, then it may be time to reach out and schedule a cleaning. If you begin to notice any dents on your hood, then it may be time to have someone come to do a hood system inspection. Call (617) 764-9911 for kitchen hood cleaning in Boston, Massachusetts. 
Restaurant Vent Hood Cleaning
Take the idea of cleaning a kitchen hood and times it by twenty. That is the way that we scale restaurant vent hood cleaning. The thing is with the service is that you are required to do a good job if you want to see lasting change. If you don't clean properly then you are just taking off grease when there is a lot more down there. Get us in to perform a job in Boston that you can be proud of for a long time to come.
Rooftop Grease Containment
On this service page we want to explain to you how useful rooftop grease services can be whether you are a commercial or a residential client. We really feel that this is one to take advantage of as soon as you can. Have a read through and, as always, get in touch with us in the Boston area if you have any questions at all about what it is that we are offering.
Dents in hoods and too much grease are warning signs or grease fires and other kitchen issues. If you haven't had your rooftop grease containment checked recently an excess amount of grease won't hesitate to blow up your roof. If you haven't checked your rooftop grease containment in a while check the ceiling out; is it leaking? Is it slowly collapsing? Just do it, get it checked out and you will be happy you did. Grease fires are a big issue and they are super important, but what about the little things? They are important too. If you have a build-up say in the grease trap or the restaurant ducts, then the smell of the grease can attract the most annoying little pests ever. Having bugs in your kitchen during an inspection certainly won't help.
We have a team that is always ready to jump to and yo give you the kind of service that you deserve. We would love it if you were to take advantage of what we have to offer because we are always ready to show the people what we are able to do. Kitchen exhaust (system) cleaning is one way of making sure that you are getting the best exhaust fan cleaning and the healthiest air in a difficult environment.
Commercial Kitchen Fire Prevention
Kitchen Fire prevention is important as we all know. However, one of the most important in prevention is knowing and addressing causation. Grease build-up. The grease build-up is easy to miss, especially if it is a late night and you and your employees are tired from a long and busy day. Our technicians are experts at cleaning not only exhaust systems, but rooftop grease containers and grease trap cleaning as well. Our professionals can inspect even the most unseen vents and ducts to determine what is and is not a fire hazard. When we discover the potential risks and hazards we will discuss them with you and show you what you can do yourself in the future as a preventative measure, then we will complete the job.
From testing fire extinguishers to making sure that all of the electricals are well serviced, we are a company that has been there and seen it all. When you hire us for a commercial kitchen fire prevention job, we will make sure that we always stick to the right tools and the right equipment for guidelines and safety procedures. You won't be disappointed!
Restaurant Cleaning Services
As a commercial kitchen, we know that you cannot afford to mess up, and because of that, we take our job very seriously. Part of our procedure is inspecting and cleaning your kitchen with all the local laws and regulations in mind. There has never been a more thorough restaurant cleaning crew than ours to inspect every last inch of your kitchen floor. Once we have completely cleaned your kitchen, not only will you have passed inspection by leaps and bounds, but you will have the cleanest kitchen amongst your competition. If you choose to be a regular client of ours, your competition will never catch up to you.
Most commercial kitchens are required to be cleaned on a regular basis, but each kitchen is still different because some are busier than others
For both residential as well as commercial jobs, we are the best option to go for. However, we understand that commercial kitchen cleaning is often what we are required for when it comes to restaurant work in the Boston area. When it comes to grease removal, there are none better than us to take care of it!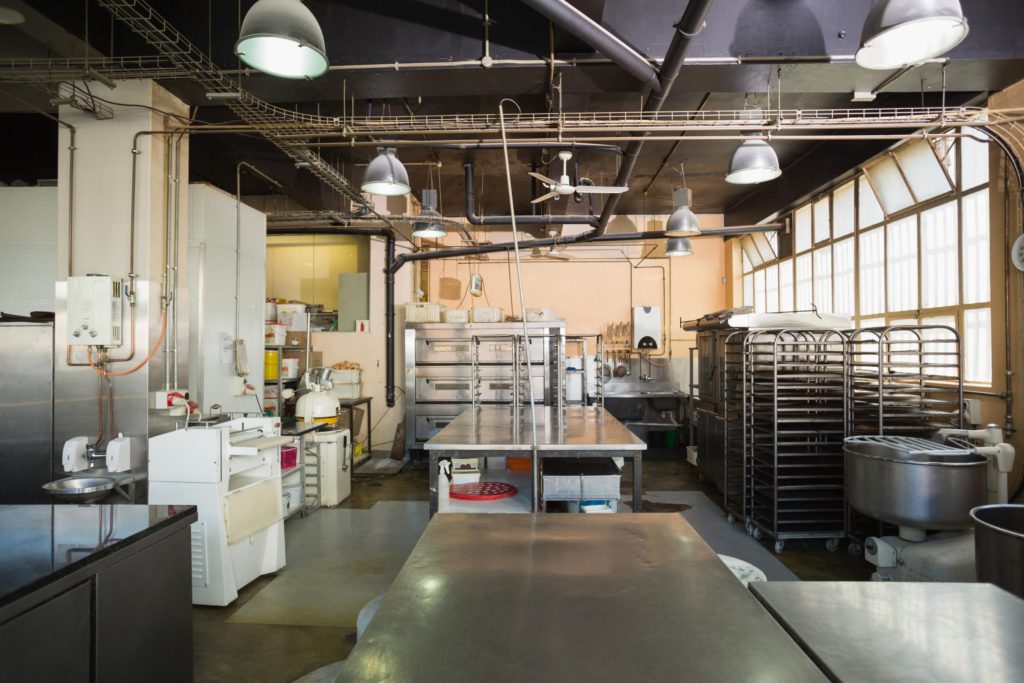 Please do yourself and your kitchen a favor and call Boston Hood Cleaning today. We cannot wait to help you and your kitchen by answering any questions you may have in relation to kitchen hood cleaning, kitchen exhaust cleaning, commercial kitchen fire prevention, grease trap cleaning and more! Remember we also offer Exhaust fan hinges installation, as well as fire extinguisher maintenance, oil filtration systems, and hood system inspection. Talk to you soon, take care!
Boston Hood Cleaning also offers hood cleaning services in nearby areas including South Boston, Fort Point, City Point, Dorchester, Jamaica Plain, West Roxbury, Cambridge, Somerville, Malden, Everett, Chelsea, Winthrop, Medford, Allston, Dedham, Milton, Needham, Newweymouth, Braintree, Brockton Newton, Quincy, Wakefield, Lynnfield, Reading, Peabody, Waltham, Newton, Watertown, Wellesley, Bedford, Danvers, Canton, Duxbury, Marshfield, Barnstable, Falmouth, Fall River, New Bedford, Dartmouth, Worcester, Leominster, Sturbridge, Springfield, Chicopee, Holyoke, Northampton, Greenfield, Orange, Gardner, Pittsfield, Keene, Brattleboro, Peterborough, Milford, Concord, Manchester, Rochester, Nashua, Lowell, Lawrence, Haverhill, Portsmouth, and Dover. We are proud of our work and have a team that is dedicated to providing quality service each time we come out.
Give us a call today to get free estimates.
Contact Us For More Information
Please do yourself and your kitchen a favor and call Boston Hood Cleaning today. We cannot wait to help you and your kitchen by answering any questions you may have in relation to kitchen hood cleaning, kitchen exhaust cleaning, commercial kitchen fire prevention, grease trap cleaning and more! Remember we also offer Exhaust fan hinges installation, as well as fire extinguisher maintenance, oil filtration systems, and hood system inspection. 
Getting in touch with us is one of the easiest things that you can do as a customer. We are always available to answer your call and to write you back a great and helpful message if you are in need of us through email. Have a look through this website or get in touch with us through the contact form on this website to find out more. We are ready to give you the service that you need and we would love it if we heard from you sooner rather than later.
Please don't make us brag. We are the number 1 ranked hood cleaning service in Boston for a reason, aren't we? We handle all types of services related to hood cleaning and have a diverse background among the members of our staff. One of our newest workers actual worked as a consultant for concrete leveling Hartford, so we keep customer service as the highest regard in our company. By choosing to work with us you will get the best cleaning equipment that is in the game today. We outdo the competition on every front and what you get out of it is a kitchen that shines better and brighter than your competition! Still, don't believe us? We have a line of clients just waiting to vouch for us. Then call (617) 764-9911.
"I was looking for a hood cleaning business in the Boston area. It turned out to be a bit more than I bargained for. Sure, most companies can do a good residential hood cleaning, oven ventilation cleaning or hood filters service, but not many can take it on to an industrial scale. They can! They performed everything in my buildings from grease trap cleaning to exhaust fan hinges installation. Next I'll call them for fire extinguisher maintenance." - Roland G.
"Restaurant duct degreasing is a tough job. I realised I needed to get professionals in pretty quickly. They did more than I wanted - helped me with oil filtration systems, hood system inspection and all kinds of kitchen deep cleaning services." - Dominic T.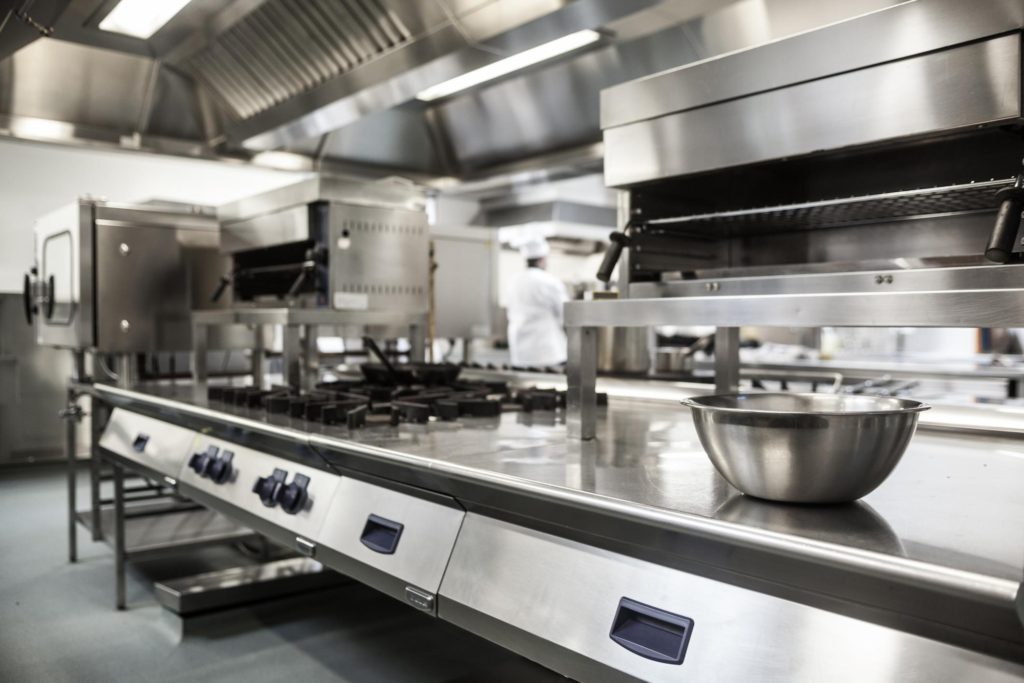 "They were willing to come out and clean our range hood cleaner even though we certainly don't live in the center of Boston. Great job." - R. N.